Anti-Haul: Beauty Products I Won't Put My Money On
"We spend money we don't have, on things we don't need, to make impressions that don't matter." - Tim Jackson
New beauty products are hitting the market every day, but I'm finding myself more difficult than ever to gush over them. Even just to show a little interest. I mean, I absolutely love beauty-related things. But these days, brands tend to jump on the bandwagon of anything in vogue and cash in on the s#!t out of it. They just suck everyone into the hype by introducing pretty much similar products, which often gimmicky and less creative.
Don't get me wrong, I'm also into buying and trying beauty products that probably don't really work or aren't needed. Because it's fun and satisfying, especially if I'm really curious on some certain products. But I happened to read 'Beauty Anti-Haul' by Little Henry Lee and 'The Anti-Haul: The Style Edition' by The Anna Edit, therefore inspired to share a run-through of my own version of a beauty anti-haul. Basically the idea is to talk about products or brands that I won't be purchasing (like EVER) for various reasons.
I decided to join those beauty babes to do it because I like the 'cons' concept to critically think about the idea of hauling and buying everything as a blogger. Anyway, talk about my anti-wishlist things...
The thing is, my combo skin is just glow-y enough to be touched by highlighters. And whenever my makeup really does the mattifying job, I use hydrating mist or highlighting primer to make my face more dewy. Even if I really really in the mood for a more sparkly face, I'd rather go with my baked blush or shimmery eye shadows. So highlighters definitely not for me. Sometimes I agree that highlighters are that tempting to be tried, but I don't see what all the fuss is about when it comes to rainbow, blue, purple, or other than nude highlighters. Like, really, people actually use that?
These products might look pretty, but I've never tempted enough to spend my money on them. When I think about lip glosses, the sticky feeling and the shiny/oily look on the lips just make go like, "YUCK!". Just like on my skin, I also hate extra glow on my lips. I can still put up with satin/shimmery lipsticks to add dimension or some delicate glossy effect. But lip glosses... nah. There has been already tons of hydrating lipstick or lip cream out there, even the matte ones, and I'd prefer to wear that instead of lip glosses.
There was a time when a makeup artist put cream foundation on my face and it wasn't look flattering at all. It freaking clogged my pores, made my face looked greasy and oily as f@€k sooner than ever. Really hate that kind of product ever since. It's like my skin become enemies with it. Basically, I don't like the texture because it couldn't stay put! My dry skin just can't stand it. For foundation, I think I'm just gonna stay with the liquid-y ones.
I swear this would be the last shimmery product that I'm hating. No matter how gorgeous the colours are, glitter-y eye shadows are not for me. I just can't see myself wearing that amount of glitter enough to get value for money. The same thing goes to pigmented glitter. I always prefer a matte look for my eyes and I tend to go with shimmer eye shadows if I want to add little glow. Glitter always ruin my makeup because it doesn't last long on my lids and ends up falling all over my face. Not to mention that bold and reflective are not exactly how I want my eyes to look.
As much as I love the fact that they're good value for money—bearing in mind the idea of creating your own colors and the various shades you get—lip palettes aren't something I find myself drawn to. When it comes to beauty products, I'm a person who likes everything practical for everyday use. And it's out of the question for me to even think about carrying lip palettes in my bag just for touch-ups. Lip palettes are wonderful, but unless I'm a pro makeup artist, they're not for a common human like me.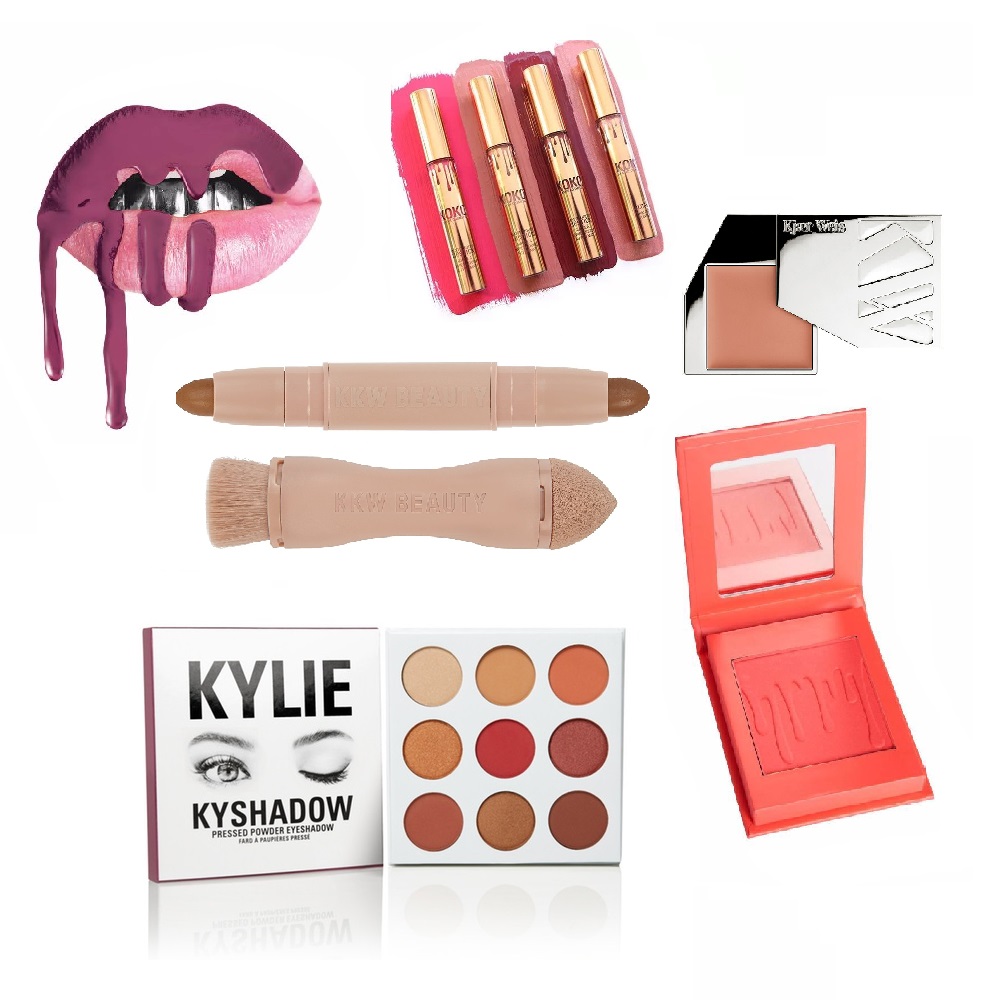 Anything from the Kardashian/Jenner
Not a single thing in the Kardashian/Jenner beauty line looks fascinating to me. Even the highly popular Kylie Lip Kit. For the most part, it's not because their products are terrible, but I'm just not taken away by them. And at almost Rp 400k ($29) for a lip kit, just don't think I could ever feel okay to purchase something from the brand. So I'd rather let their products sell out without blinking an eye and spend my money elsewhere for comparable products. I've been using products that are actually more affordable and able to make my appearance look awesome.
Are there any beauty products you're anti-hauling or won't be buying?
Ruth Vania Christine
Sign-up to my bi-weekly newsletter (coming soon!) here, or follow me via Bloglovin here. Get your free 2019 printable calendar here!